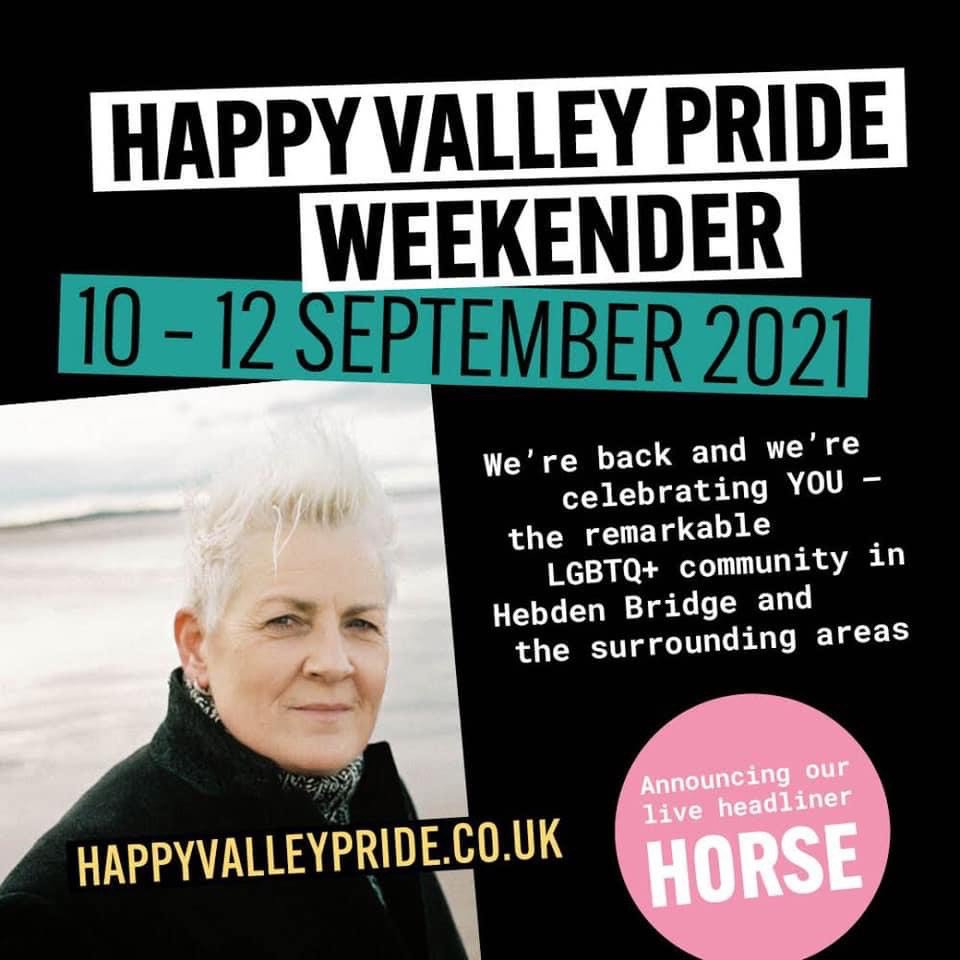 Happy Valley Pride Pink Picnic – Info!
Timings:
Event times are 11am to 7pm.
Forecast:
At the time of writing the forecast for Saturday is dry with sunshine in the afternoon (phewee)!
Safety:
Our priority is to keep everyone safe. There will be lots of space to spread out for those that want to maintain social distancing. Bring a blanket (or you can borrow one from Calder Community Cares as part of our Info Fair) and enjoy the day. We will provide hand sanitiser in abundance and feel free to wear a face covering if you prefer. If you have any questions or queries just ask one of our superb team of volunteers.
Security staff from LGBTQ+ company Serenity Security and First Aid providers First Aid 4 Events will also be on site throughout the day to keep everyone safe. There will be a lost children's point at the merchandise stall.
Alcohol:
We will be running a licensed bar throughout the day (sponsored by our friends at Vocation Brewery) with a selection of alcoholic and soft drinks, any profit will go to our charity to help fund next year's festival. Please be aware that we do NOT have a license for people to bring their own alcohol on-site (so please don't).
Food:
The wonderful Park Life Café will be serving some amazing foot-long hot dogs, burgers, chips, rainbow ice cream (yes – you read that right) and their usual menu including coffee and tea. Vegan and vegetarian diets will be catered for.
Merchandise:
Our brand new t-shirts and tote bags designed by the wonderful Paul Mac and other items will be on-sale.
Doggies:
Your canine companions are welcome and encouraged to show their Pride. You can register your dogs for the legendary Pink Pooch Parade from 1pm, the cost is £1 per category.
Donations:
We love our local community and have made all our events throughout the weekend free to attend, this can only continue with your generous support, there will be lots of opportunities to donate – please feel free!
We can't wait to see you all – BE HERE, BE YOU, BE PROUD!