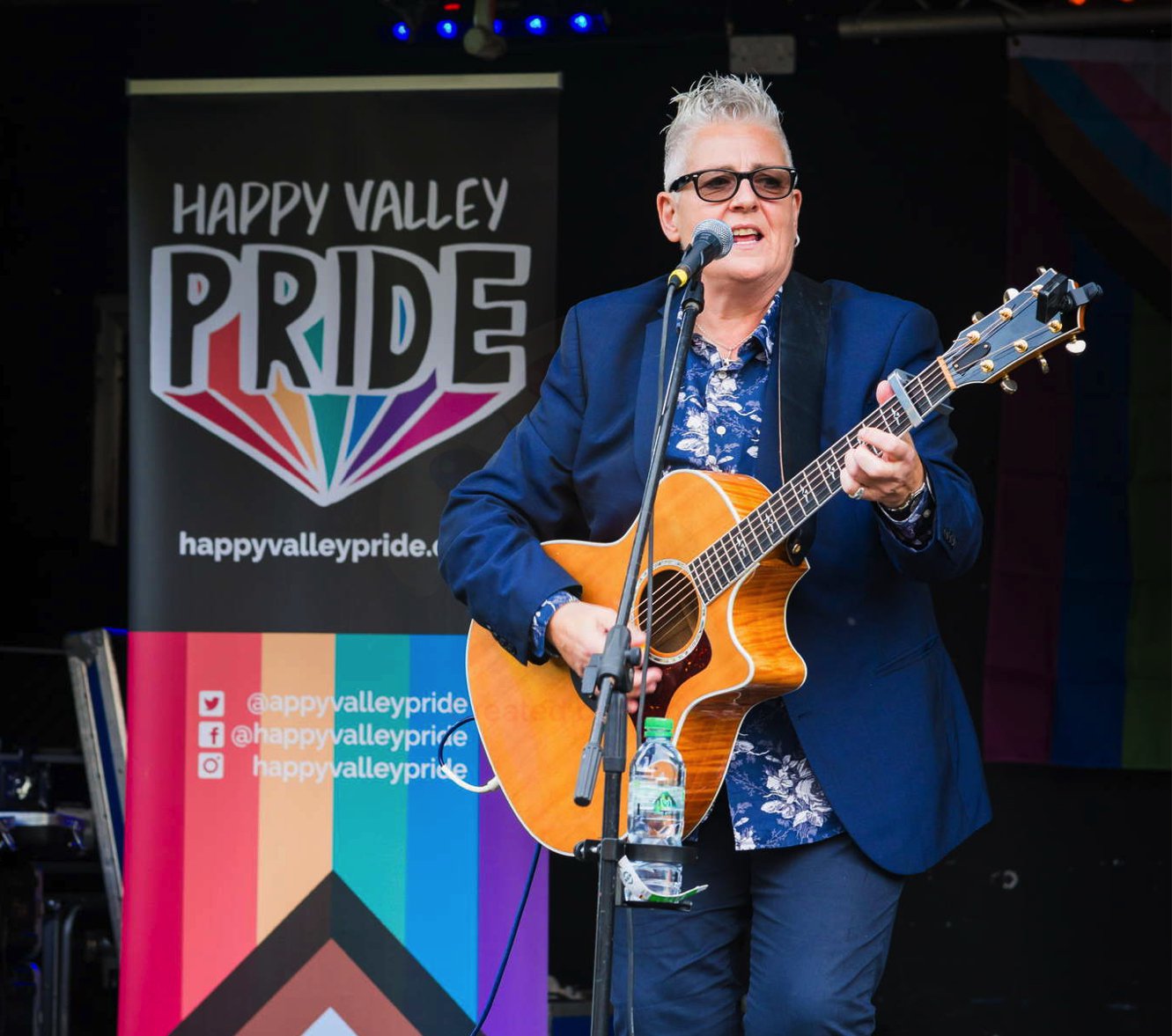 Happy Valley Pride is honoured and proud to announce that a new patron - Horse Mcdonald.
Horse headlined the 2021 Pride Pink Picnic, we all loved her positivity, charm and wow, what a voice. She had such a great time she wanted to become part of the Happy Valley Pride family.
'Happy Valley Pride is my kind of Pride. I am so happy and proud to become a patron of what I feel is one of the best prides I have ever been to. A positive and happy pride serving the community beautifully.

This year's Pink Picnic was such a great day out, from the eclectic and diverse music and performers, who represented the entire LGBTQ+ rainbow, to the wonderful feeling of inclusivity – the whole day was very family orientated, anyone could have dropped in and felt welcome and for me that's what Pride is all about!

Horse
Horse is an utterly iconic, lesbian singer and songwriter she just released a new live DVD and will perform at The Trades Club in Hebden Bridge in March 2022.