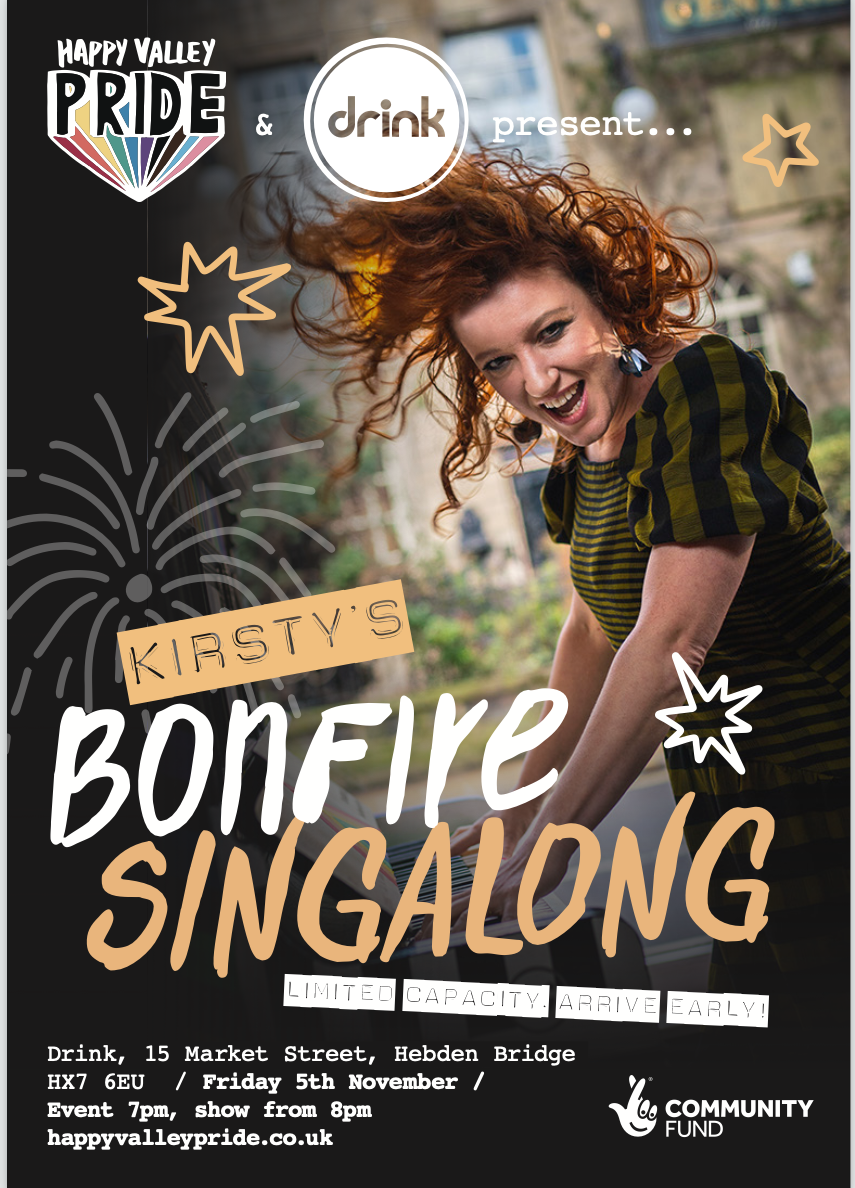 Our first live show since our hit September Weekender is a poptastic singalong at Drink (Market Street, Hebden Bridge) on Friday 5th November starring the one and only Kirsty Newton!
Kirsty opened our festival back in 2019 and starred in many of our digital events throughout the pandemic, keeping our spirits up with her legendary singalong events - a 'human jukebox', Kirsty performs around the world, in this interactive live show she shows off her remarkable musical ear, improvisational flair and crowd-pleasing skills.
We also have some great new partnership screenings of LGBTQIA+ films at Hebden Bridge Picture House, including The Secret Diaries of Miss Anne Lister & Brokeback Mountain.
For more information on all of our events, please visit https://happyvalleypride.co.uk/whats-on
All Happy Valley Pride events are for the entire rainbow spectrum of the LGBTQIA+ community and their allies - all are welcome!
Supported by National Lottery Community Fund.
Useful Links